Sheet Fed Printing in Los Angeles – à la carte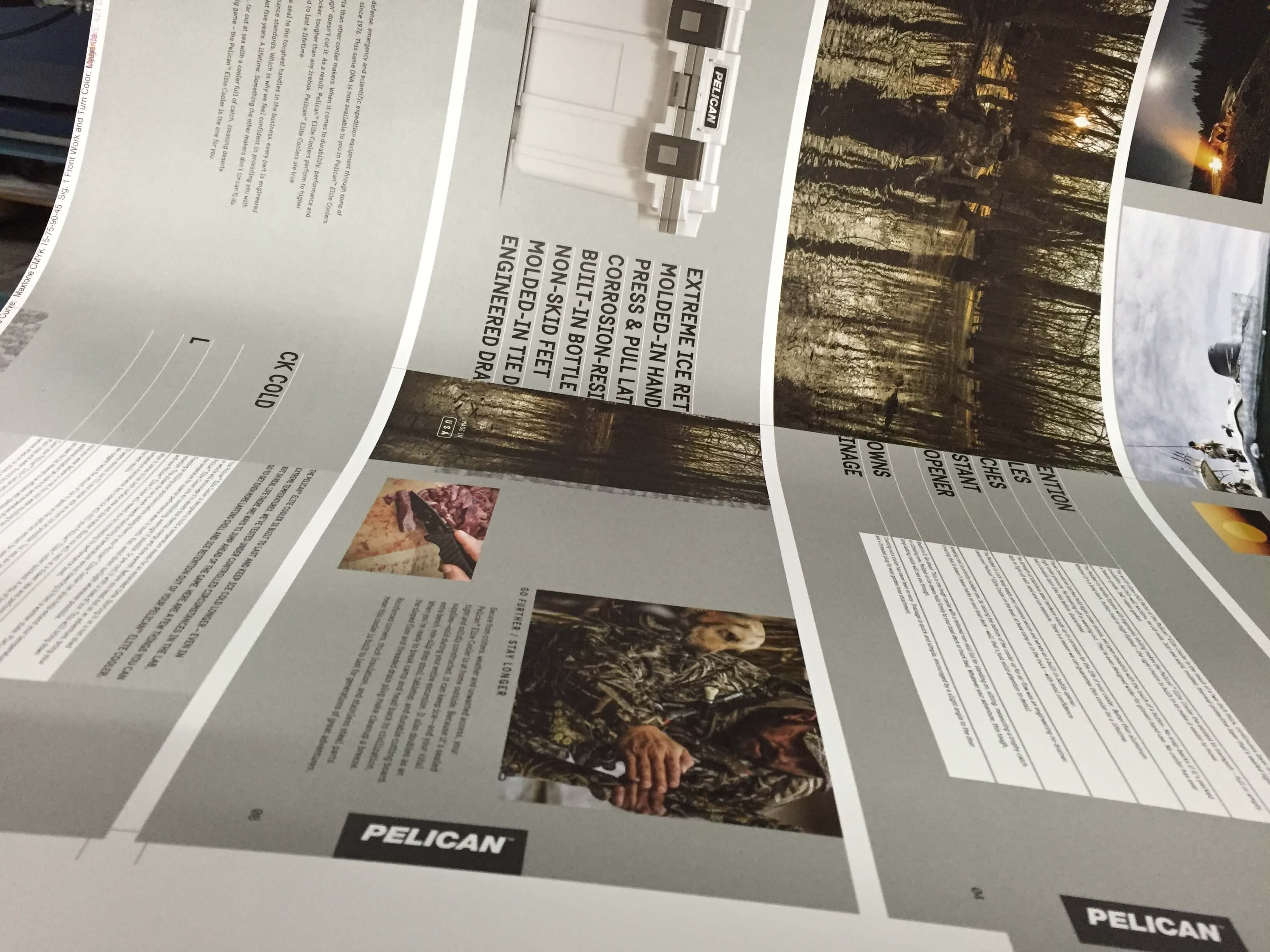 Are you on the threshold of launching a new print marketing campaign, or revising the content of the marketing that you already have so that it performs better? In either case, you'll most likely consult with a commercial printing company to deliver the collateral printing that you require.  However, traditional  strategy usually dictates a large marketing blitz of collateral print materials, and while this is fine, it may not always fit your needs.  Don't limit your marketing plans to an all – or – nothing campaign.  Your budget may dictate that marketing be done in smaller phases.
Custom Commercial Sheet Fed and Digital Printing
The benefit of consulting with a custom commercial print shop is that you're not locked into an all – or- nothing print campaign.  Custom does not mean bulk buy.  If your business does not need thousands of every type of collateral print that exists, you shouldn't be packaged into that arrangement.
A thoughtful, careful, incremental print marketing plan has merits especially if you are a small business, a new business, or even an individual entrepreneur. Quality over quantity in this case will still provide you with power in delivering your brand message.  It is far better to print one type of collateral material with excellence, then flood your audience with several mediocre pieces of print.
Know Your Local Printing in Los Angeles and Culver City
Research and review who your target audience is, what are your target demographics. Put time into developing quality content for your print materials that reflects your brand message clearly, with fact and authority.  Refine your graphics so that they are appealing to the reader, eye grabbing, and compel your audience to read more.  Then, select collateral print materials individually, and build upon each one.  A custom commercial printer can make this a very feasible process.
The à la carte menu
Business Cards
Brochures
Booklets
Flyers
Direct Mail Postcards
Presentation Binders
Tickets
Sell Sheets
Start Printing Today
In the Southern California Region, Southern California Graphics http://www.socalgraph.co/capabilities/los-angeles-commercial-printing-company/ is a premier commercial printing company that is ready to partner with you, à la carte. Certainly they can package any and all collateral print materials, customized with impact, to suit all of your marketing desires.  However, their expert team can also guide you one print job at a time, one superb, custom print job at a time.  Since 1974, Southern California Graphics has been finding solutions https://socalgraph.com/capabilities/specialized-printing-services/for every variety of printing needs, demands from solo entrepreneurs to Fortune 500 clients.  And although they've been in business since the 1970s, there's nothing dated about the technology of their shop, their presses, their speed, their style, or their expertise.  Partner with Southern California Graphics today, and order your next custom print job à la carte.