Los Angeles is a city that's no stranger to print media. We take for granted every day the dozens, even hundreds of hours poured into producing each piece of print around us. Every commute, every walk to the local coffee shop, we see dozens of printed posters, flyers, billboards, and more. When you sit in a business meeting, the presentation's printing quality influences the general impression of the presenter's credibility. Experts agree that the media saturation of print has not inured us to low quality print media. In fact, the opposite has occurred. People demand higher quality print to hold their interest. Anything less is simply background noise. Southern California Graphics understands the importance of exceptional quality in print materials. We print a wide variety of materials, from business cards to bespoke large format printing pieces.
One of the Best Printing Services in Los Angeles
What makes a printing service great? It's a matter of having the best tools for the job, no matter the job. Any printing company you choose should be able to provide both offset and digital printing. When you're printing in small numbers (anything up to around 150 copies) offset printing can represent impractical expense. Its use of custom prepared metal plates incentivize larger print runs. Digital printing represents a more economical option for smaller orders. Offering these different options means your favored printing service can remain competitively priced regardless of the size of the job. Southern California Graphics represents excellence not only in the print shop but when it comes to graphic design. Our talented team of artists work tirelessly to perfect the designs that will represent your brands at their best. If you need an expert eye to turn your brand materials into a compelling poster, catalog, or postcard, we can assist.
Another aspect of printing which sets SCG apart from other printing companies is our depth of options and extras we provide. Perhaps your school or college's yearbook binding needs embossing or debossing. Your company's business cards may benefit from die cutting to make them stand out from your competitors'. It could be that a special UV coating will give them the unique look you're hoping for. Your inserts might require perforation, cutting and trimming, or QR code imprints. We can provide all of these services and more. We are able to offer our considerable experience in the tricky field of 3D lenticular printing. We are able to print to a wide variety of substrates for promotional items, such as stationery, phone wallets and grips, and beverage containers.
Our goal as a company is to be the most effective and broadly talented printer in Los Angeles, CA. To have the most advanced printers, the most experienced print and design staff, and the best customer service. That is, to us, what is meant by 'best printing service'. That's why our company motto is 'Service Without Boundaries'. Our work should not be restricted by the restrictions of our limited imaginations or inflexibility. Over more than 40 years in business, we have seen a lot of esoteric requests. We much prefer satisfying them than not. Especially when it means we learn something new that we can integrate into our future offerings. With our extensive experience, it happens infrequently, but we're always happy to learn!
Printing and Fulfillment Service
We don't restrict ourselves to merely printing. Our facilities are also equipped to offer fulfillment for print marketing. Once your materials are printed, you might want to get them into the hands of your target audience as soon as possible. This is a drive we can understand and provide for. We consider fulfillment to be a matter of accountability. We are accountable to our clients. When we process, package, mail, and track your orders, we understand that you can't afford errors. That's why you should trust us for your variable data or direct marketing campaigns. Our trained, expert staff, and their dedication will make your action a success. You can rely on Southern California Graphics for kitting, tracking, and packaging. Save money on warehousing and save time on in-house work by liaising with SCG's extensive team and our print-on-demand service. We can alter documents on short notice since we work overnight. We pride ourselves on the quality and accuracy of our print materials.
Eco-Friendly Printing in Los Angeles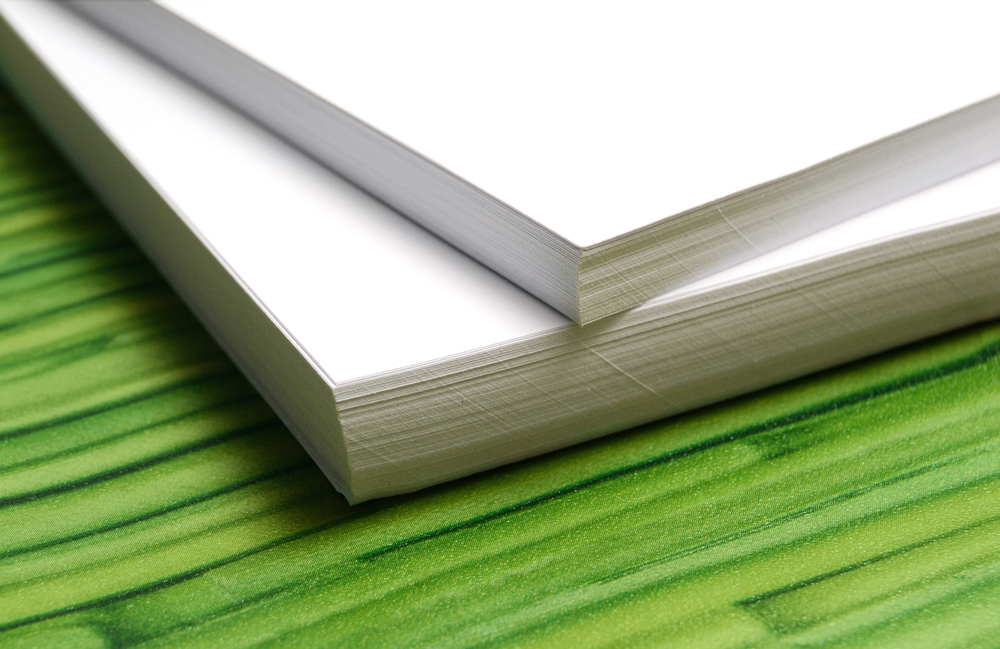 Our family-owned and operated company is named for and located in Southern California. In our opinion, it's one of the most beautiful parts of the country, and we feel passionately about preserving it. We want to pass it down to our children in even better condition than it was given to us. How do we contribute to this goal as a printing company? We endeavor to be environmentally friendly in our practices. For example, we optimize our printing processes to be energy efficient. Not only does this conserve energy and benefit the environment, it also saves us money on power. That's a saving we can pass on to the consumer. We also strive to use recycled papers where possible, and environmentally friendly paper in general. We also use soy-based inks where possible, as they are more efficient than water-based inks. They also contain far fewer VOCs than solvent-based inks, which make them healthier for our staff and clients. It also reduces the amount of smog generated by our facility, which is an important consideration in Los Angeles. We are proud to be a Los Angeles green printing company.
The Los Angeles Printing Company of Choice
From Los Angeles' biggest studios to individuals seeking the very best in customer service, our company works with clients of all sizes. Southern California Graphics has the awards and industry recognition on a local and national level to back its claims. In 2016 alone, we won 7 national awards with the Printing Industries of America group. We are proud of our business model, and hope to continue in the vein we are accustomed to. As a company, we are large enough to handle your printing in-house, regardless of volume. At the same time, we are small enough to offer focused, friendly, and fast service. Our turnaround times are sterling, thanks to our agile team size and structure. Our flexibility and 24-hour print schedule means we are always productive. Find out more about the services we can offer you or your organization today: 310-455-8351.