If you want to promote your business or service, direct mail printing is one of the easiest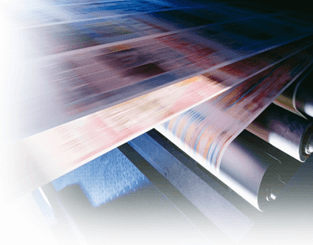 and most effective ways to reach your target audience. Direct mail advertising has been around for a long time and withstood the test of time and new technology – and with good reason – businesses get results when they start a direct mail advertising campaign.
Whether you're a politician, a cleaning service or a car dealer, just about any business owner or public figure can benefit from direct mail printing. Los Angeles is a huge market and one of the best ways to reach your targeted audience is not wait for them to see your advertisement, but to send your advertisement right to them. Direct mail marketing is direct, simple and cost-effective.
Why You Should Choose Direct Mail Advertising
Direct mail advertising has many advantages. The most important advantage of direct mail marketing is its ability to make personal contact with a potential customer. The advantages of direct mail are that direct mail pieces are quick and easy to produce, especially if you work with a quality commercial printing company.
Direct mailing is also relatively inexpensive and you can tailor your campaign size to your budget. Unlike with a billboard, which has a set price, direct mail campaigns can work with any size budget. Direct mail campaigns also allow you to get a lot of information out there, in a very efficient manner. Double-sided printing makes it easy for you to include coupons, special promotions and "talking points" about your business.
Finding a Direct Mail Printing Company
When starting a direct mail campaign, you need to find a direct mail printing company that is quick, reliable and produces high-quality work. If you know what to look for in a commercial printing company, it's much easier to find quality commercial printing services.
First, it's good to ask any specialty printing company what their average turnaround time is, so you know if it will fit into your advertising timeline. Second, discuss the printing process and ask if all the printing is done "in house" or shipped off to another printing facility. On-the-spot printing allows for a greater quality control. Finally, does your commercial printing company work with their own graphic designers? This is a huge advantage, as having the expertise and input of graphic designers can really improve your direct mail printing campaign.
Direct mail Printing: Los Angele's Best
Live in southern California and looking for direct mail printing? Los Angeles-based Southern California Graphics is an industry leader in providing innovative commercial printing services and direct mail printing. Our products are bright, vibrant and beautifully designed and printed to the highest of standards. When customers come to SCG with an idea for their direct mailing campaign – we listen. Then, our skilled and creative team help turn our client's vision into a reality. The result? A direct mail printing campaign that will grab a customer's attention and grow a client's exposure.