Large Format Printing 
As printing technology improves, the capabilities of the industry have grown dramatically. Where printers were once limited to specific sizes of relatively small sheets of paper, they are now free to produce print products that can cover an entire building. This process is Large Format Printing, also known as Wide Format Printing.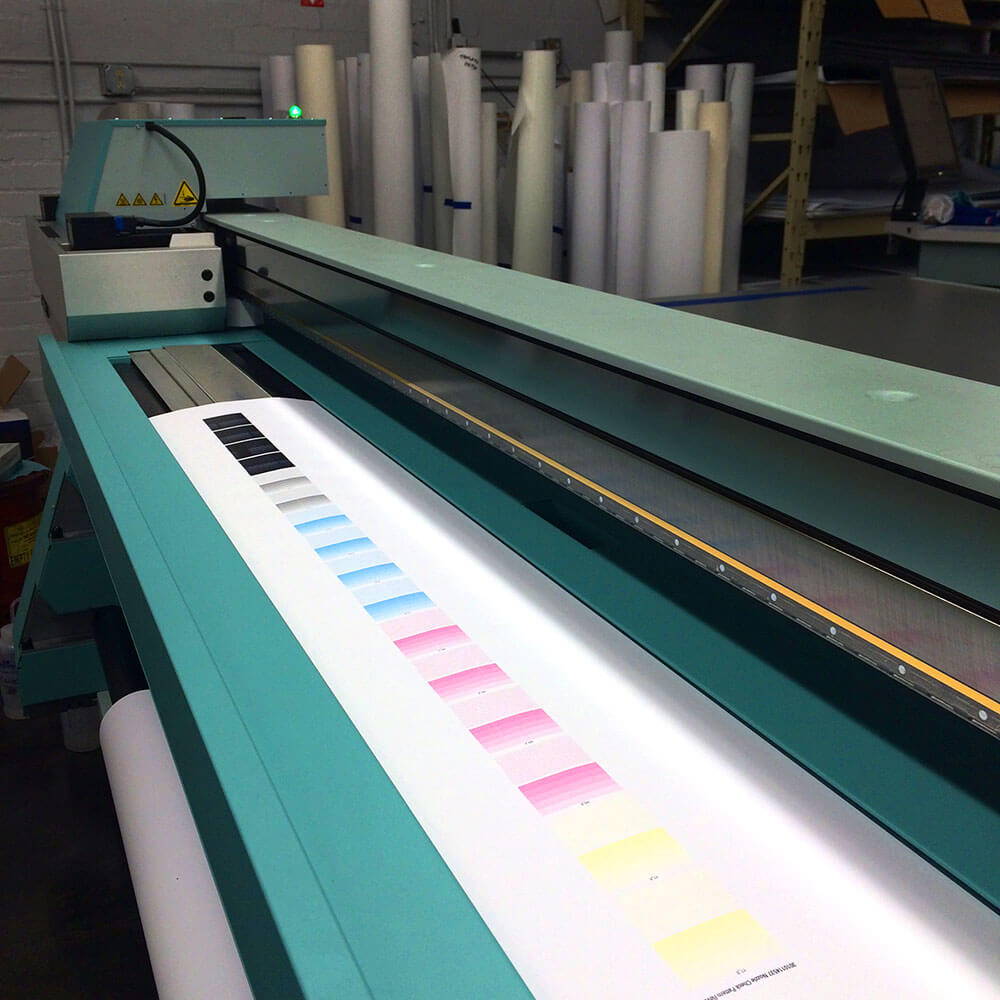 Large Format Printing is not a simple as inserting paper and waiting for the results, as it is with conventional printing. To successfully produce a Large Format Printing project, sophisticated machinery and software must work in perfect harmony to create these oversized pieces.
The sizes of a Large Format Printing project vary from printer to printer, but there is a base of projects that includes:
Window and wall posters
Event announcements
Store displays
Promotional signage
Standees
Horizontal or vertical banners
Wraps of all sizes and for almost any surface
There is more but as the list shows, the versatility of Large Format Printing has opened up new avenues of advertising and marketing. Today, almost every conceivable surface is available to accept a Large Format Printing message. The large images and text appearing on these projects make them particularly effective advertising tools because they create more impact and attract attention far more effectively than conventionally-sized materials.
Better technology produces a better outcome
Your creative development is crucial, of course, but having your Large Format Printing project produced by an experienced printer will help ensure that it gets the attention it deserves. Southern California Graphics (SCG) is one of the most trusted names in printing.  Since our humble beginning in 1974 as small print shop, we have expanded our capabilities to include complex Large Format Printing processes that can produce projects to completely cover a wall, wrap a car, or even wrap an entire building.
Our highly-experienced design and production teams understand how a target audience experiences a brand, and produce exceptional visual products to help achieve specific goals and are conscious of details such as "viewing distance," which determines the effectiveness of the graphic elements in the final product. Over the years, SCG has continually invested in the latest technology and the most experienced people to help produce high-quality, long-lasting, stunning graphics that get noticed.
In a B2B setting, where the proper presentation of your brand can have a crucial impact on your bottom line, turn to SCG to help position your brand to get the response you want with a Large Format Printing project. For more information, call us at (310) 559-3600 or click here to reach us online.