When it comes to the type of printing company Los Angeles businesses will find most effective in the 21st century, it's important to keep in mind that in addition to traditional marketing methods (such as direct mail), digital marketing is here to stay, augmenting and occasionally replacing older, more costly methods.
Inbound Marketing
Instead of looking in the phone book for services, people today,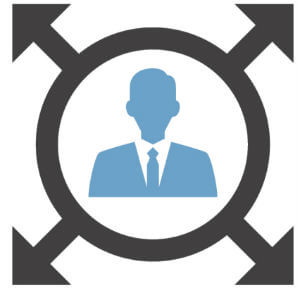 as we know, perform Google searches. Rather than just being passive recipients of TV ads, ads in magazines, or pieces of "junk mail," today's consumers seek out services themselves instead of being merely sought. In many ways, this type of inbound marketing is better because it's less intrusive and more direct, with customers coming to you when they want your services instead of your having to always come to them.
Unlike disposable ads, material on the internet lasts forever – ready whenever users need it. But for many small businesses, traditional and digital printing still works well! Therefore, designing print materials that lead consumers to a business' virtual platform is essential, and so it is precisely this type digital printing Los Angeles small businesses truly need. Today's digital printing services know that they must be congruent with contemporary marketing strategies that include social media platforms, blogging, webinar creation, etc.
Why Integrating Digital With Traditional Marketing Works
Combine traditional with new media marketing strategies means creating a cohesive experience across various media. After all, you want your target audience to know who you are regardless of whether you are using traditional print or the web, and in most cases you will need to use both.
Today's consumers multitask across channels, with well more than half of mobile web users looking at their devices while watching television, for example. This is just one reason that branding across media outlets is so essential today. While digital marketing may occasionally be a good testing ground for new strategies, the target audience is largely one and the same. The Los Angeles printing services you employ, then – if they are to handle elements of your digital marketing as well – should be willing to integrate some social research findings into their strategy, in order to discern which digital platforms your traditional media audience uses – whether social networks, forums, review websites, or blogs.
Voice,Tone, and Calls-to-Action
Once you figure out where your audience spends its time, modify the voice and tone according to the digital channel, keeping in mind character length limits where applicable (for instance, on Twitter). The great news is that online audiences are active and ready to click, so you'll want to make sure that your marketing is set up to make it easy for users to perform that action right on the spot. Therefore, make sure your call to action is strong and clear to increase the chances of conversion.
There are endless possibilities today when it comes to using digital media to complement traditional marketing. The commercial printing Los Angeles businesses should be seeking must understand the importance of integrating the two types of strategies, delivering a consistent message to your most likely audience – targeting them exactly wherever they spend their time, not only tin he space of their homes but also in digital and virtual spaces.