"Don't be afraid to get creative and experiment with your marketing."
Mike Volpe, Chief Marketing Officer- Hubspot
Today, printing is no longer the standard, pat form of marketing. Rather social media, pop ups, banner ads, apps, and promoted tweets are the typical routes toward brand marketing as they flood online pages in hopes of capturing consumer attention.  Why not go against the grain and capture consumer attention with highly creative, customized commercial print marketing instead?  Standout by stepping back to proven marketing methods and you will find commercial print solutions to be more exciting than ever.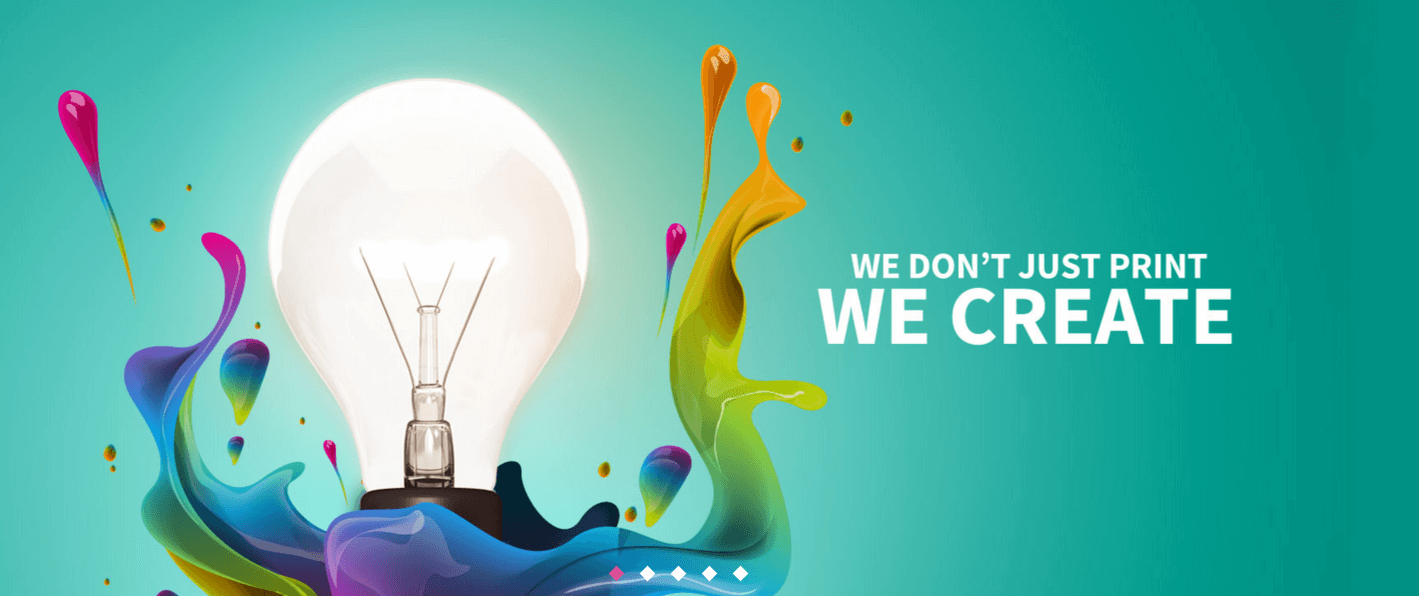 What's so exciting about print?
In the present day, virtual world, there's something exciting about holding a piece of print in your hands.  It's the concrete, tangibility factor that speaks to consumers and persuades them toward your brand.  Commercial Printing:
Captures Attention
A well produced brochure or piece of direct mail captures the attention of the recipient simply because it's real.  It can be held, studied, and therefore adds veracity to your business.
Focus on Specific Customers
Rather than spreading a large volume of digital messages to a wide swath of the marketplace, like a scatter approach; commercial printing allows you to focus on specific customers and hone in on messaging that's crafted to reach your target audience, or niche, more effectively.
Quality of Production Information
Commercial Printing gives you the length to develop information about your product or service so that your message is fully understood and appreciated by the consumer.
"Good content should be at the heart of your strategy…"  Tim Frick, Author
Unified Branding
Branding strength is gained when your message echoes across all forms of commercial printing.  Each item of content reinforces the other.  Print media provides your target audience with the opportunity to review all of your materials.
3 Ways To Add Impact to Your Commercial Printing
At Southern California Graphics, we have many methods and tools that can add impact to your commercial printing by customizing every print project to suit your needs.  Our team is ready to partner with you for the best possible solutions that your project demands.  As a premier, award winning commercial printer in the Los Angeles area; we have the technology and experience to grab the attention you desire from every piece of print that leaves our shop.
Lenticular Printing
From postcards, to large trade show displays, and everything in between, 3D printing is a new and innovative way to add impact to any of your printing projects.  Lenticular adds head-turning impact.
Die Cutting and Glueing
At your next conference or trade show, don't place an ordinary folder in front of your audience.  Add impact with custom die cuts and turn the mundane folder into the spectacular.
Foil
Foil stamping and embossing is that extra finishing touch that will add attention to your commercial printing and get that attention that sets your project apart from the crowd.  Details make the difference.
Southern California Graphics knows how to add impact to your commercial printing by customizing every aspect and feature of your order.
"Either write something worth reading or do something worth reading about"
                        Benjamin Franklin