When looking for the best printing in Los Angeles, look no further than Southern California Graphics. It can be tough to compete for a customer's attention in Los Angeles. Printing services with an eye on branding and visual appeal can help your business capture an audience's attention and stand out from a sea of other businesses that are competing for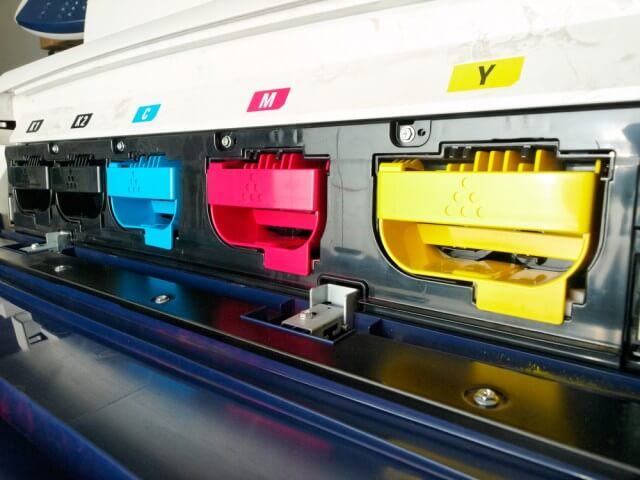 their attention. A high quality commercial printing service acts as a partner to your business, helping promote your brand through vibrant, visually-appealing printed products.  From business cards to brochures to fully-branded promotional marketing items, the Los Angeles commercial printing experts at Southern California Graphics have got your covered.
Benefits of High Quality Print Marketing vs. Wholesalers
In an age of digital media, there are so many unique benefits that high end printing companies have over wholesale producers as well as even a edge over online marketing.  A quality Los Angeles printing service can help you create dynamic printed marketing materials that will help re establish your brand within a Geographical market. Also having a seasoned sales rep and a place to do press checks will help with the Q / C process of your printing piece. Sending proofs online and not dealing with a consistent sales rep can hinder the productivity as well as the creativity that you can accomplish within a particular project. Here are some of the top benefits of working with a quality Los Angeles commercial printing service:
Improved Branding: Everyone recognizes cheap printing. While you do not have to utilize the most expensive printer in Los Angeles, choosing a cheap or low end project just to fulfill the project will jeopardize

 impression

 you leave on a end user.

 Leave a message that resonates with the consumer and don't make it look like a chop job. 

Target Marketing: Print Ads allow for specific targeting and specific messages. In the printing industry QR codes and data marketing strategies have been established to better understand who utilized the targeted marketing campaign. Using a online or wholesale printing company doesn't allow you to leverage this data to get the true value insights that you should already be leveraging. Direct Mail marketing is a term that is broadly used and commonly misinterpreted how to be properly leveraged. 

Engaging The End Audience: Let's face it, you get what you put into work. Printing is no different. If you utilize a direct mail campaign and do not take the time or effort to communicate a proper message, it is considered a lost opportunity. Same can be said by the lack of ROI you generate if you hire a wholesale printing company. Maybe the message was correct, but the presentation was wrong. There are hundreds of case studies (call us and ask) that show that consumers are far more engaged when they are in front of printed materials, rather than digital or poor marketed content. Poor print encourages skimming, throwing away, or attempting to find the "next best thing". Quality print demands attention.

Integrated with Technology: Without an appointed print marketing consultant you would not be able to properly sync your print marketing concepts with your digital marketing strategy. There are many instances where companies will skimp and print through a wholesale printer and not even realize that it could of been done with the proper call to action and / or message on your website. Having a nice slider is equivalent of having a nice brochure. 
There are many instances in which digital marketing just makes sense – and print can provide the perfect complement to a robust digital marketing campaign. Most major companies utilize both print and online marketing to obtain the best results and engage a larger audience.
The Best Service and Printing in Los Angeles
If you are in need of Los Angeles printing services for any business marketing needs, contact the experts at Southern California Graphics. For more than 40 years, Southern California Graphics has provided commercial printing services, Los Angeles print marketing, Los Angeles brochure printing, Los Angeles variable data marketing, Los Angeles folder printing, Los Angeles digital printing, and Los Angeles printing services for a wide range of businesses of all sizes, across many industries.
Southern California Graphics uses only the finest and newest print technologies on the market, providing your business with superior printed products. One you've worked with Southern California Graphics, you'll find they are the only commercial printing company your business needs. Learn more about the innovative Los Angeles printing services at Southern California Graphics at SoCalGraph.com