That headline is one of the more memorable quotes from "Monty Python and the Holy Grail," a very funny movie from 1975 that is arguably the best British comedy of all-time and which is high on many best comedy lists here in the U.S.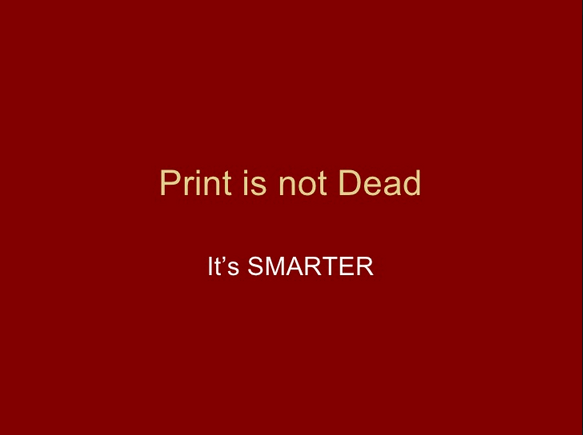 It wasn't too long ago that many so-called experts predicted the demise of the commercial printing business in direct relation to the increases in digital communication, or e-marketing. Instead, Southern California Graphics (SCG) has grown dramatically.
But how? How did SCG, a business that should have withered on the vine become one of the region's biggest names in printing services? The answer has a lot in common with successful businesses everywhere.
Remember Netflix? When we started streaming movies at home, "everyone" said Netflix was done for. Instead, Netflix rebounded and is stronger than ever. And there was a time in the mid '90's when Apple was predicted to go under at any moment. You know what has happened since.
The common elements – all part of the SCG philosophy – are the dedication to:
Quality – If you've ever purchased a product and been supremely disappointed by its performance, you probably didn't give the manufacturer a second chance. Quality is more than just creating a reliable product, it is the front line of your reputation.
Innovation – In multiple interviews, Steve Jobs, the late Apple co-founder, said that a lack of innovation is what almost killed Apple in the 90's and a re-dedication to innovation made it one of the strongest, most recognizable brands in the world
Service – Often, we do not know the true value of a company until something goes wrong. Before that happens, a customer who has been treated well is likely to minimize the problem and will even tell others about the superior treatment they received during the crisis.
At SCG, we remember everyday that the most important people in our company are our customers. They deserve the high level of quality, innovation, and service we have been providing for over 40 years.
The better printing difference
Your creative development is crucial, of course, but having your masterpiece produced by an experienced printer will help ensure that it gets the attention it deserves. In the world of Los Angeles printing services, Southern California Graphics (SCG) is one of the most trusted names. Our design and production teams understand how a target audience experiences a brand, and produces exceptional visual products. Plus, our print shop houses only the leading edge technology print equipment and machinery, including the new HP Indigo 10000 Press, which provides super sharp images and text.
SCG is the commercial printing company with the right collateral materials to satisfy all of your B2B marketing strategies, including:
Business cards
Brochure printing
Folder printing
3D printing
Large format printing
Catalog printing
And yes, direct mail
In a B2B setting, where contracts have crucial dollar value and importance, turn to SCG to help position your brand to get the response you want. For more information, call us at (310) 559-3600 or click here to reach us online.