Lenticular Printing – Moving Your Brand
Every business wants to stand out. Creating points of differentiation are critical to success and many companies struggle with the development of marketing and advertising campaigns that inspire prospects to take action.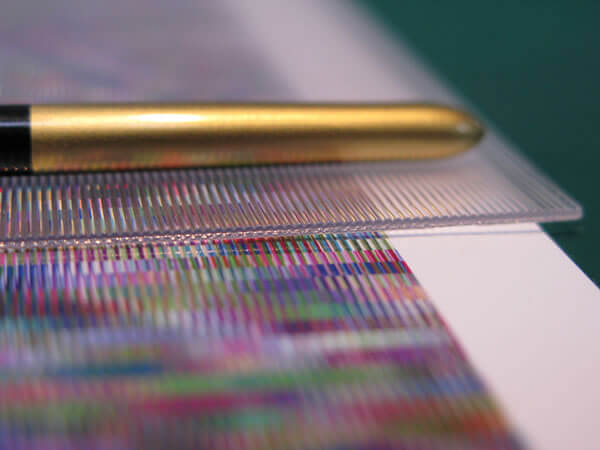 One of the advertising tactics that stands out so distinctly that its effects are often shared with others is lenticular printing, aka 3-D printing. You've seen lenticular printing before but probably didn't know what it was called or how it works. Simply put, a lenticular piece is one in which the image appears to move with a slight change of the angle of the piece.
Lenticular printing is not new. It may be surprising to learn the first crude attempts at lenticular printing occurred over 300 years ago. The modern age of lenticular printing, however, is usually considered to have begun in the U.S. in the late 1940's. Once the technology began to develop in earnest, lenticular images appeared on everything from campaign buttons to cereal boxes.
One of the reasons for the staying power of lenticular images is their "Wow!" effect. When they are properly produced, and directed to the appropriate target audience, lenticular images are one of the most shared forms of advertising today. That is true for lenticular images that cannot be physically shared, such as a movie poster. Images like that still generate enormous word of mouth.
The process of producing lenticular images is relatively complex and involves multiple printing processes that require a precise attention to detail to ensure, among other considerations, proper alignment of the images involved. Also key is the quality of the ink and the materials on which the images are printed.
Lenticular image production means dozens of details must be monitored and produced correctly, or the end result will reflect poorly on your brand. For this reason, Southern California Graphics has assembled lenticular specialists who have the experience to produce high quality lenticular images that avoid some of the mistakes made by more inexperienced printers. Defects such as double images, ghosting, and synchronization (the transition from one image to another) are all avoided thanks to the experience of our specialists.
Many of our customers fail to inquire about lenticular printing because they assume that the cost is prohibitive. But thanks to improvements in software and equipment, lenticular pieces are now available even to small businesses at affordable prices. And when the shelf life of a lenticular campaign is factored in, a lenticular campaign can generate a healthy return on its investment.
The lenticular difference is our experience.
For over 40 years Southern California Graphics (SCG) has been one of the most trusted names in printing. Our design and production teams go to great lengths to understand how your target audience experiences your brand, and produces exceptional lenticular visual products that get noticed. Our lenticular print process includes equipment at the leading edge of and produces super sharp images to help achieve the desired marketing result.
In a B2B setting, where image is everything, turn to SCG to help you produce a lenticular campaign to get the response you want. For more information, call us at (310) 559-3600 or click here to reach us online.