Southern California Graphics printing testimonials
Southern California Graphics is one of the leading, award-winning commercial printers and graphic solutions providers in the United States. Southern California Graphics offers not only printing services, but data management, pre-press, graphic design, and website-related services. Our clients include entertainment companies, publishers, corporations, advertising agencies and design studios.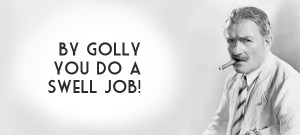 If you are looking for a full client list and a list of our capabilities give us a call and we are more than willing to show you all the information you need. Or even easier request a quote and let's grab a cup of coffee to discuss your printing needs. We haven't been in business for 40 years by mistake.
As part of our ongoing commitment to service, we provide these clients with "Customer Satisfaction" surveys. We take our client relationship seriously.