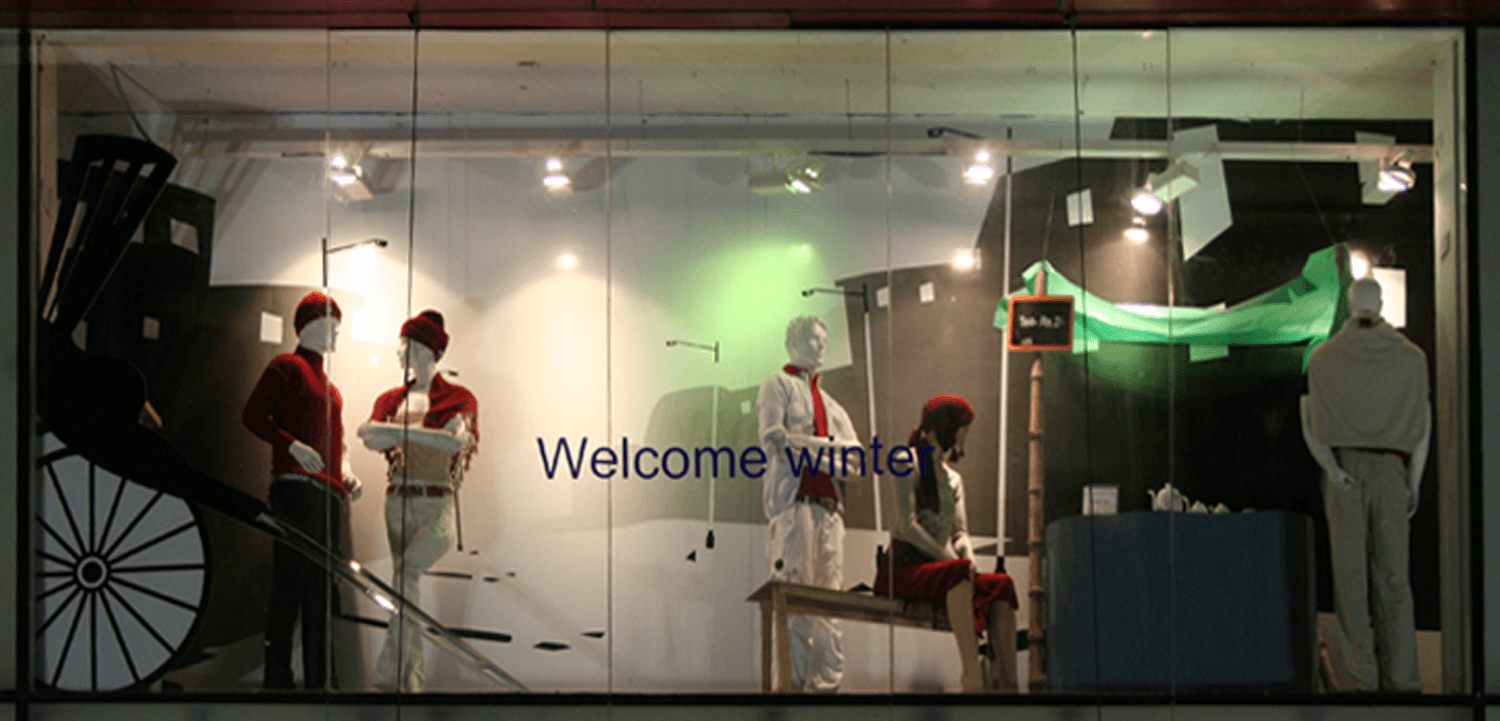 Southern California Graphics brings window graphics printing Los Angeles to a wide range of local businesses. Our custom window graphics will grab the attention of customers and help you take advantage of your windows' potential to be advertising tools.
Window graphics can serve multiple purposes. They can either showcase your products, sales, coming soon announcements, or your contact information and hours of operation. Or they can simply be a fun, appealing graphic that draws attention to your business.
Custom Window Graphics Printing Los Angeles
Our window graphics can be made large or small, and they come in a wide range of features from solid to clear, one sided or two sided, and see-through graphics with either permanent adhesives or reusable adhesives.
We have a large staff of graphic designers and print specialists who are available to discuss your visions for your custom window graphics and help bring them to life. We have the most high-end technologies and a good grasp of which type of window graphics will work best with your glass, building, and weather conditions. You can consult one of our window graphics printing Los Angeles specialists to make sure your window graphics will live up to the vision you have for it.
Installing Your Window Graphics
Depending on the material you chose for your window graphics, there will be different levels of difficulty installing them. Custom window graphics with multiple options may be tricky to install yourself, but we'll guide you with clear instructions as to how to apply the graphics to your windows. Always remember that with permanent adhesives you will have one try to get it right. Please go through our instructions thoroughly before attempting to install.
Next-Level Advertising
There's a reason why window displays have always been such an important part of marketing projects. Passerby's eyes automatically scan windows and come up with conclusions about different businesses based on what they see. That's why window graphics printing Los Angeles projects are so successful at promoting businesses.
Promoting Seasonal Sales
 Have a special holiday or seasonal sale you're trying to promote? Window graphics are an easy way to let anybody and everybody who walks by your business know what's going on. Plus, you can create a unique, seasonal graphics that speaks louder than words. Our window graphics printing Los Angeles are an excellent way to promote your seasonal promotions.
Promote Your Products
If your products are to small are too large to be a window display on their own, you can promote them throw window graphics printing Los Angeles. Our high quality window decals will give shoppers a good sense of your products and draw them into your store.
Dedication to Quality 
At Southern California Graphics, we put quality and customized service above everything else. Our graphic designers and print specialists are always available for consultations. Contact Southern California Graphics today for a free quote and consultation. We provide the best window graphics printing Los Angeles services, as well as a wide range of other large format and commercial print services.