In the era of online marketing and LinkedIn,  there's been chatter that the good old-fashioned paper business card is O-V-E-R. But marketing professionals will you that this just isn't true. Business cards and print marketing are still very important, valuable and necessary in today's modern business environment. Though digital marketing and social media are extremely important, it's also key to not lose touch with the weight and value inherent to physical printed marketing tools.
Why You Still Need Business Cards
Even though so much business is now done digitally, there is a definite advantage to print marketing. Los Angeles specialty printer, Tim Toomey, says that most of his clients use digital marketing, social media and printed marketing materials to create a well-rounded marketing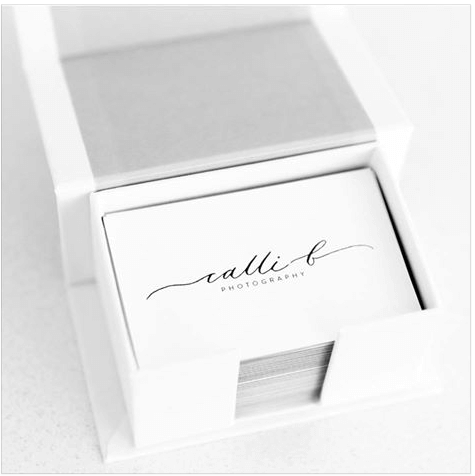 plan.
"Even though a lot of business is done online, many important business discussions are still carried out in person," Toomey said. "A business card implies a level of professionalism and trust — and it helps you stay true to your brand."
There are many reasons to keep printed business cards on hand, these include:
Having a tangible card to pass out to potential new clients, which they'll keep on hand when they are in need of your services.

Networking events. Business cards are still the gold standard in quickly trading information. Modern business cards contain LinkedIn information, social media pages. web sites as well as phone numbers and emails. Business cards pack a lot of powerful information in just one little card.

Business cards should always be on hand at a place of business, so customers and clients can quickly grab a card on their way in or out, to keep your important business information at hand. Encourage customers to take extra to pass along to their family and friends.
Business cards can do "double duty". A few ideas to create business cards that serve an additional purpose are:
Business cards that double as appointment cards. Pefect for doctors offices, dentists, hair stylists, or massage therapists.
Business cards taht are also discount cards or coupons. This ensures that people keep ahold of them.
Business cards that are discount punch cards. People use your business card to rack up oints for purchases at your place of business.
Creating Impressive Modern Business Cards
The first step to creating impressive modern business cards is to find Los Angeles printing services that offer more than just the "same old" business cards. This means an LA printing company that understands your brand, your voice and your vision and will create fresh, modern business cards that reflect your business and brand. Southern California Graphics is a leader in digital and print marketing, branding and print marketing. Los Angeles businesses turn to Southern California Graphics when they want business cards that are effective, appealing, modern and memorable.
To learn more about the Los Angeles printing services offered by Southern California Graphics, visit their web site to view past projects and get started on your own print marketing campaign.