As we reported last month, there is much renewed interest in the use of direct mail advertising to retain existing customers and attract new ones. There are two important reasons for the rebound of direct mail.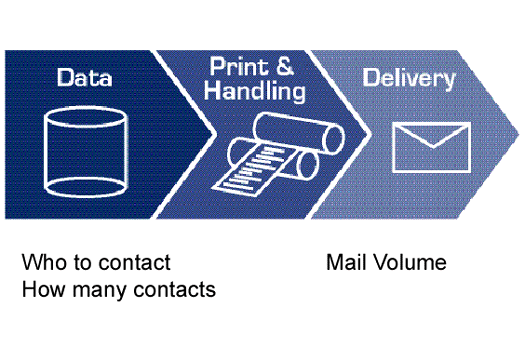 First, there is now an entire generation of consumers whose primary source of marketing messages has been digital, that is, they rely on their computers to get shopping and buying information. For them, the mail is an exciting alternative.
Second, everyone – and we mean everyone – is becoming increasingly numb to e-marketing, which makes the tactile sensation of the mail attractive. That doesn't mean that e-marketing has no place in your overall marketing strategy, it's just that you cannot rely on it nearly as much as you used.
Your image is at stake
If you've decided to embark on a mail campaign, or are considering it, there are many important things to know – so many, in fact, that Southern California Graphics (SCG) has expert staff members whose primary function is ensuring the proper handling and delivery of mail campaigns.
The biggest deal-killer can be the postal regulations, which seem to change more often than Google algorithms. And the list doesn't just get edited, it grows. Knowing the infinite details of what is required and when can save a migraine or two.
The other key element in a mail campaign is list management. Sure, you have a mailing list and it would seem like a snap to just mail to everyone on that list, but there are practical as well as technical issues to address. If you've ever gotten the same two pitches in the mail from the same company, or if you've ever received mail for someone who moved from the address a long time ago, you know exactly what we mean. Good list management supports positive perception of your business and reduces costs.
And the list of details grows…
Jaime Penado is SCG's  Database Management guru. Jaime's expertise stops problems before they start and helps ensure accurate and timely delivery. SCG has recently invested in new software that helps ensure innovative data quality and improved mailing and document management. All of this means that SCG provides superior speed, accuracy, and message delivery – the three things you need most in your campaign.
Our expanded mailing service now includes:
• List Management (conversion & formatting)
• De-Dupe (auto delete duplicate records)
• Data Preflight (data scan and reporting feature for non-relevant records)
• NCOA certification (on the fly data edits, volume-unlimited record counts)
• Barcoding Automation
• Presorting First Class, Standard, Priority Mail, etc.,
• Palletization (presorting with palettes for Post Office)
• Mail.dat (electronic data submission to Post Office)
• Addressing
• Postage Estimates
SCG is the commercial printing company with the state-of-the-art technology and experienced staff you need to satisfy all of your B2B marketing strategies, including:
Business cards
Brochure printing
Folder printing
3D printing
Large format printing
Catalog printing
Direct mail
And more… If you don't see what you need – call us!
Turn to SCG to help position your brand to get the response you want. For more information, call us at (310) 559-3600 or click here to reach us online.