Print Marketing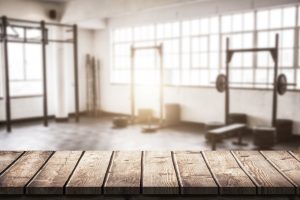 When trying to get your business off the ground or attempting to make your business grow, Southern California Graphic's local marketing service in Los Angeles will take your business to the next level. Without proper promotion, your business will never grow to its full potential. Don't miss out on the valuable opportunity to make your fitness business prosperous with print marketing for fitness studios.
Use Print Marketing for Your Fitness Studio
There are a numerous reasons why you may want to start your own fitness studio or that you already have created your own fitness studio. Maybe you've visited other local or satellite studios and you see that there's something missing. Maybe you love the idea of being your own boss rather than having to be beneath the thumb of someone else. That way you can own your fitness facility, create your own rules and regulations, work as much as you want and when you want, and you get to earn your own income.
Promote Your Business with Print Marketing
First off, you want to have a proper business plan in place. A business plan is the backbone and trail that you have to follow. But a business plan doesn't materialize out of thin air, it requires some serious work. You have to research. Knowledge is power, and you need to have as much as possible. Is there a niche that you're courting? Is there a niche that exists but that you can do better? What is your location? What are the financial implications of your location? Parking is a huge issue in Los Angeles, is that something that you'll be providing? What kind of equipment will you require? How much capital do you have? Will you need venture capital?
Boost Your Business with Print and Digital Marketing
Your business will need a mission statement. What do you hope to accomplish? Who do you want to reach? It's all about your philosophy and how you want to effect your potential clients and clients. It should be your keystone. You may actually refer back to it regularly to ensure that you're following in the right direction.
Utilize the Right Promotional Materials for Business
Part of having a plan includes having concrete goals. Both short term goals and long term goals that will be your beacon in good times and difficult times.
You have to promote your fitness facility. You're going to need to use print advertising strategies. Whether you represent your business on its windows, so that potential clients can see drawn to your brick and mortar. You can advertise your differentiating factors, and allow clients to be educated about your business features that may not be readily evident. Supplement your promotions with outdoor standees to increase foot traffic and you'll find that print marketing makes a huge difference in conversions.
Get the best local marketing service in Los Angeles with Southern California Graphics. Visit https://www.socalgraph.com or call 888-507-4944.
SaveSave