Print Marketing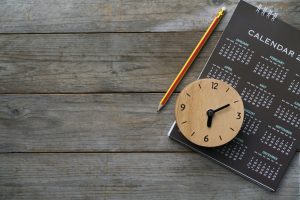 When trying to get your business off the ground or attempting to make your business grow, Southern California Graphic's local print marketing services in Los Angeles will take your business to the next level. Without proper promotion, your business will never grow to its full potential. Don't miss out on the valuable opportunity to make your fitness business prosperous with print marketing for event planning.
Promote Your Business with Print Marketing
When you start your business, you want to choose a niche. Because there are so many different types of events that you can work on and promote. With a specialty, you get the depth of understanding and clients. Delve into your interests, passions, experience and knowledge to help you decide where to focus. Ask yourself if you prefer social clients which include birthday parties, engagement parties, baby showers and weddings. Corporate clients include everything such as trade shows, conventions, company occasions such as company picnics, holiday parties and meetings. Non-profit clients include fundraisers and charity events. Ask yourself if you want to work on big events or small, more intimate events. For example, maybe you just want to focus on the hospitality area.
Use Print Marketing for Your Fitness Studio
You're going to need a website. This is one of your most competitive tools to promote your business. If you have a strong online presence, you can attract more clients. Use your website to showcase your work, list and clarify your services and include testimonials. You want to look as professional as possible. You want to have quality content, and lots of it. Setting up a website can be easy, but you want it to look as professional as possible. Design goes a long way with event planning as well. Of course, no matter your business, you want to appear put together. But because a lot of event planning involves aesthetics and a strong sense of style, you want clients to feel confident that you have good taste.
Utilize the Right Promotional Materials for Business
Blogging, business cards, brochures, in person networking, forums are all parts of advertising. You need to get your name out there. Use social media to promote your business and positive referrals go a long way.
Boost Your Business with Print and Digital Marketing
You have to promote your event planning business. You're going to need to use print advertising strategies. Whether you represent your business in different public forums, so that potential clients can see drawn to your brick and mortar, your website and your business. You can advertise your differentiating factors, and allow clients to be educated about your business features that may not be readily evident. Supplement your promotions with outdoor standees to increase foot traffic or eyeballs to your website and you'll find that print marketing makes a huge difference in conversions.
Get the best print marketing for event planners with Southern California Graphics. Visit https://www.socalgraph.com or call 888-507-4944.