Poster Printing Companies – SCG Creates Excitement
When you think of posters, you probably conjure up images of the kind in a teen's room or in the glass case in a movie theater. But posters are one of the most dramatic and versatile forms of communication available today because their size gets them noticed. Posters are dramatic. They can make a bold statement in a small space and create a memorable positive first impression that results in growth.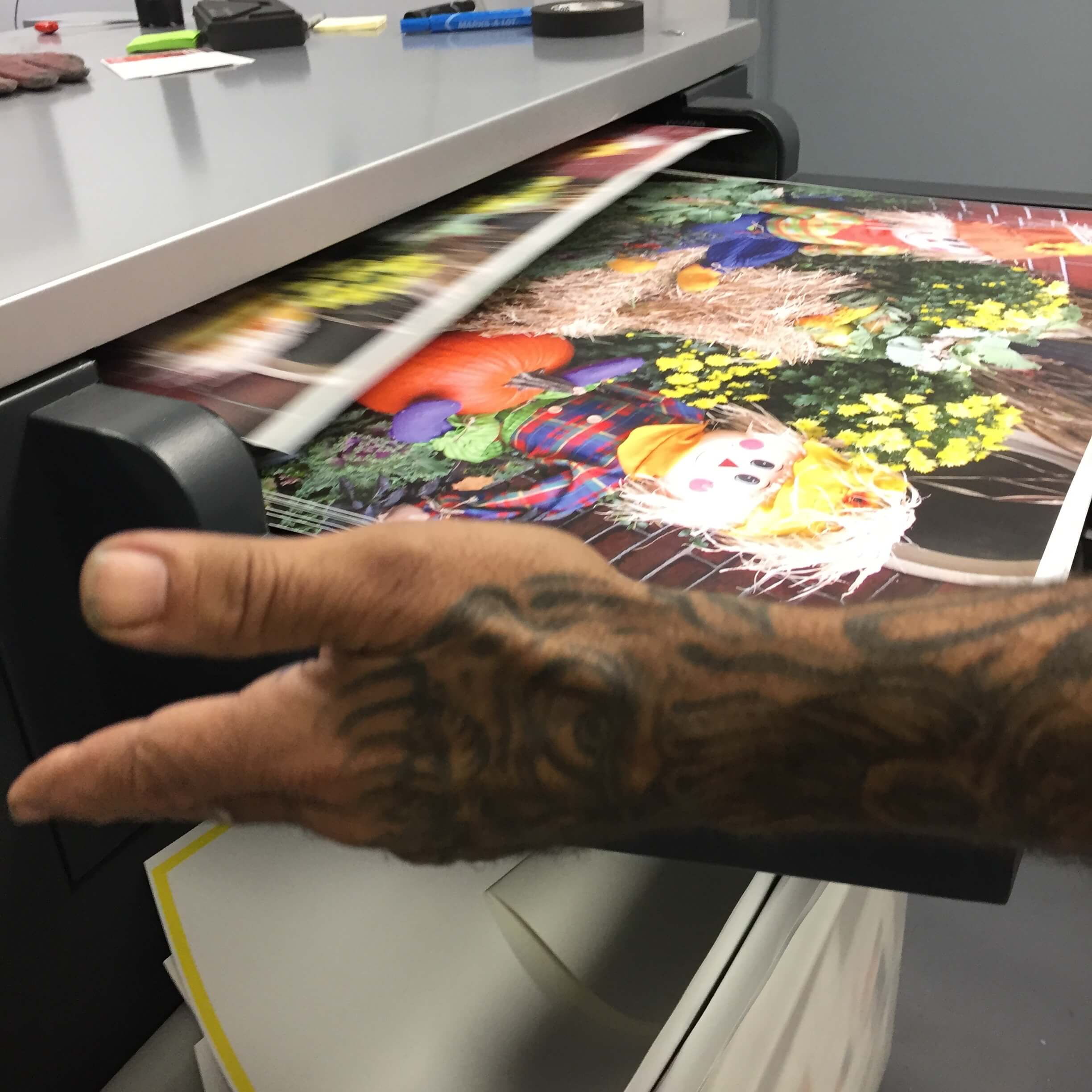 One example is in the doctor's office not far from here where there is a poster strategically positioned at the desk where patients make their payments and arrange for their next appointment. The poster, a 24×48 high-quality beauty created by Southern California Graphics (SCG), paid for itself the first day it was hung on the wall. On that day, a patient saw the poster, which advertised a lucrative cosmetic service, and said, "I didn't know you did that!"
The rest of the story involves a very satisfied patient, growing word-of-mouth referrals, and a highly profitable new service line. And it all started with a poster from SCG created on our state-of-the-art printing presses using quality paper that creates eye-popping graphics.
One of the most important but often overlooked elements of our superior poster production is the paper quality. Southern California Graphics can advise you on the best paper for your posters, whether it is a premium 16 pt. C2S Gloss Cover Stock or a matte cover stock that presents a high-end look to promote your business, brand, or event. Whatever paper you need, count on SCG to provide it.
Southern California Graphics offers you fast poster printing turnaround, your choice of many premium paper stocks and an unlimited range of poster sizes to suit your needs.
Whether you are printing 20 posters or 20,000, let SCG provide you with the high-quality and competitive prices you need.
The better printing difference
The creative development of your poster is crucial, of course, but having your masterpiece produced by an experienced printer will help ensure that it gets the attention it deserves. And nothing beats printing with a firm that is concerned about the environment.
In the world of Los Angeles printing services, Southern California Graphics (SCG) has been a trusted name for over 40 years. Our design and production teams understand how a target audience experiences a brand, and produces exceptional visual products, including dazzling posters. Our print shop houses only the leading edge technology print equipment and machinery, including the new HP Indigo 10000 Press, which provides super sharp images and text.
SCG is the commercial printing company with the right collateral materials to satisfy all of your B2B marketing strategies, including:
Business cards
Brochure printing
Folder printing
3D printing
Large format printing
Catalog printing
And yes, posters
In a B2B setting, where first impressions can make or break your business, turn to SCG to help print the posters you need to get the response you want. For more information, call us at (310) 559-3600 or click here to reach us online.