Millennials and Gen Z Are Transforming Packaging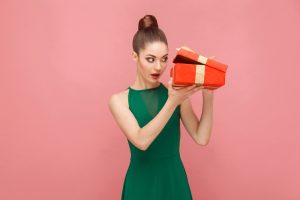 There are numerous ways that technology and demographic shifts are affecting how companies package their goods. In particular the coming of age of the millennial generation and the increasing buying power of Gen Z are precipitating rapid adaptations by enterprises of all sizes. This has a substantial effect on digital print solutions, the fallout of which is still unfolding.
The Effect of Unboxing Videos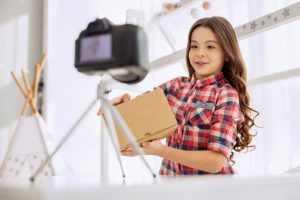 One trend that is powering changes in the packaging market is the prevalence of unboxing videos on YouTube and other social media. While it might be baffling to some, there are many unboxing channels where the majority of views are from adults between 25 and 44– in other words, older millennials and younger Gen Xers. These videos pull down millions of views a week, and the best channels are practically professional-level in terms of production values. With packaging on display as never before, companies are having to rise to the occasion.
Subscription Boxes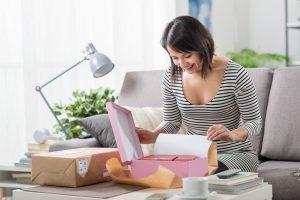 One form of product that has exploded in popularity over the past five years and shows no signs of letting up is the subscription box. Lootcrate, Dollar Shave Club, Sephora, and many more companies make use of this business model to shift old product, hook customers on new ones with trial samples, and receive guaranteed monthly income. Especially with boxes that have variable contents, like Lootcrate, unboxing videos are common, as the surprise and novelty factors add value to the experience. There is a trend towards improving the packaging of subscription box services, making the packaging itself part of the experience. Sephora creates branded makeup bags, and many other companies produce custom packaging for use as display boxes. The better looking a box is, the likelier it is to be upcycled by the customer. This is the ultimate goal of the company, as it creates a means of brand reinforcement, not only for the consumer but for anyone else that enters their living space and sees it.
Sustainable Packaging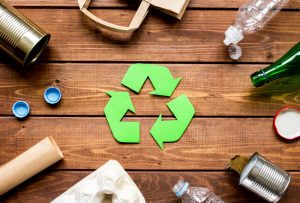 Millennials and Gen Z are more engaged with environmental concerns than previous generations, which means that companies targeting those demographics should prioritize sustainability in their packaging choices. Reducing usage of plastic is a common element, with less shrink wrap and packing peanuts replaced by card sheaths. Consumers also notice and approve when packaging is made of recycled and recyclable materials.
Modern Packaging Design
Simple designs are in the ascendancy with product packaging. Large blocks of color, bold, appealing fonts, and striking pearlescent, metallic, or holographic materials are popular, especially when incorporating gradients. Millennials and Gen Zers associate these choices with high value and elegance. Big, sans serif fonts are preferred for ease of reading, and are perfect for conveying the kind of post-modern, knowing brand messages that young consumers relate to.
If you're interested in learning more about how Southern California Graphics can work with you to improve your print packaging, get in touch now! Say hello at https://www.socalgraph.com/contact. We look forward to hearing from you!