Marketing is one the most important factors that every entrepreneur, large or small, must consider.  Consumers become clients through exposure to marketing strategies, including all forms of advertising, promotions, and public relations.  The importance of marketing cannot be denied because, marketing translates to sales.

Target Your Marketing
Custom commercial printing targets your market with utmost effectiveness.  Custom printing designs just exactly those materials most suited to appeal to your target customer. Template printing cannot achieve that result.  A reputable custom printer has the talent, experience, equipment and technology to generate what your target market needs most to remember your brand.  If the final printed material is not well executed, and or not delivered on time, you've wasted dollars.  However, marketing dollars that are spent on fine quality custom printing, is an investment in future profits.
The Power of Custom Printing
The best custom commercial printers have a strong visual eye. They understand the psychology behind color, font, layout and design. They offer high impact solutions to all of your INDIVIDUAL print needs: brochures, direct mail, flyers, signs, displays, folders, posters, and business cards.
Custom Means:
No two print jobs look exactly alike
Consumers awareness through better brand recognition
Quality of printed materials = trust by the target consumer
Customization means respect for the brand!
Each business is unique unto itself, and hence requires marketing strategies equally unique.  Custom printing ensures differentiation between similar businesses. Every entrepreneur wants singularity.  Singularity promotes recognition which promotes sales. Customized printing highlights brand recognition, putting your brand center stage. Why would you want any of your print to be ordinary? While low cost templates have their place in the world of print, they don't have the impact necessary to take your marketing to star level.
Standing Out From the Crowd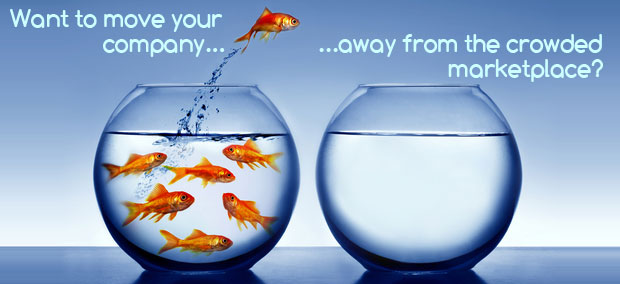 A prime example of a premier custom printing house is, Southern California Graphics (SCG) of Los Angeles, California.  As a leader in commercial printing for many years, they look to form close relationships with each client, and clients trust that SCG customizes every aspect of their print marketing needs. SCG has built systems for their clients' models that go beyond conventional print applications, including digital and UV printing. They customize the most modest to the grandest, from business cards to direct mailings, to full pre-media ad and outdoor campaigns.  Southern California Graphics stands side by side with each client, projecting their expectations into every project. In this way, each outcome is unique to each client, and that brand will stand out from the crowd.  When looking for a commercial printer, compare and see if they have the experience, staff, and technology to offer the following: 24/5 print and pre-media, quick turn around time, packaging and home entertainment projects, online point of sales models, specialty colors, lenticular image creation and proofing, high end retouching and assembly, 8 and 9 color processes, die cutting, folder gluer, foil stamping, and saddle stitch.  In the greater Los Angeles area, a custom printer who  offers all of these print services to make your brand singularly recognizable, is Southern California Graphics.
"Service Without Boundaries"