SCG's Fast Advertising Turnaround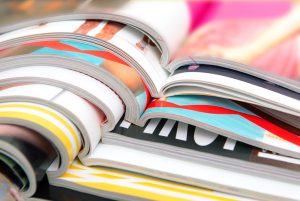 Advertisements represent hundreds of billions of dollars in the American economy. Companies use advertising every day, and regardless of how sophisticated or simple that advertising might be, it all needs to go through the same process to ensure satisfaction from all parts of the company. Southern California Graphics is one print company that are experts in this process.
Advertising Workflow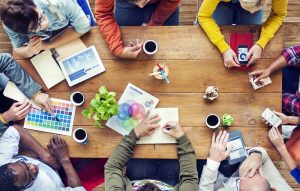 Bringing a new ad campaign to fruition is an intense process. Productivity and speed are vital: a lost day can cost a company thousands of dollars, as media space is highly valuable. Advertising is a very serious, high-stakes business. Few companies understand this more than Southern California Graphics, which has been working with companies to produce advertisements for over 40 years.
Frequently Asked Questions for Advertising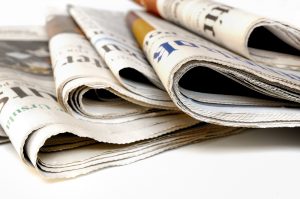 With our experience, we've covered a lot of difficult situations for clients, and there are issues that we know companies inexperienced with, for example, print advertisements might struggle with on their first attempt. That's why we're here to help by checking in on these important queries!
Does your service provider conform to color standards, and are these standards regularly maintained and verified?

Ads can print in multiple locations across any number of different publications. That means that pursuing calibration and standardization will keep the brand integrity more intact.

Is there a dedicated internal support group at your provider?

You need to know that your provider is prepared to swiftly deal with queries large and small and that they will be able to take and respond to notes.

Does your provider go beyond the SRDS when finding and using publication print specifications?

The SRDS can be 3-6 months behind, which means we need to verify and adjust for each insertion. This means no pub materials are rejected and that the ads always print their best.

Are proofs produced on the actual publication stock?

You'd be surprised to learn that some print companies don't have stocks on hand for all the proofs that they want to print. This is important, because an ad on a particular type of stock is often going to look very different than on another type (for example, an ad on #3 groundwood proofed on newsprint will look misleadingly different).

How quickly can your team respond? Southern California Graphics prides itself on its quick turnarounds for emergencies. One client sent us color and mechanicals for 6 unique insertions of a national broadcaster's national campaign at 7pm. We put our ad team to task color correcting, building mechanicals and verifying pub specs, and they were able to produce materials ready to ship under 4 hours later, delivering ads for a tight deadline that went out to more than 20 different publications and looked great.
If you prize efficient advertising production in a broad range of specialized substrates, such as pearlized UV coatings, embossing and debossing, die cutting, foil stamping, perforating, and laminating, get in touch with SCG now! Say hello at https://www.socalgraph.com/contact. We look forward to hearing from you!