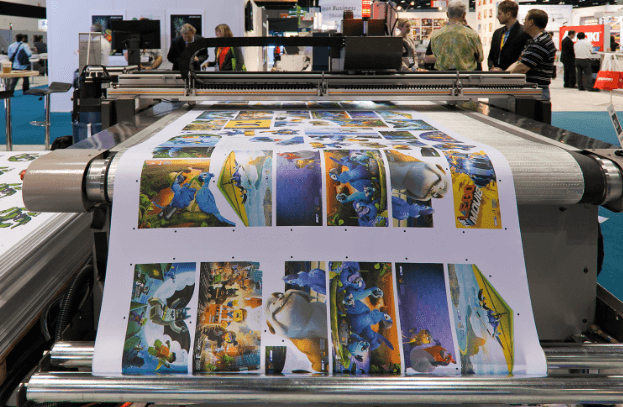 Premier Digital Printing in Los Angeles
Southern California Graphics has over 40 years of professional printing experience and is the top choice for reliable, innovative digital printing in Los Angeles. Since 1974, we have provided various industries and companies of all sizes with "Service without boundaries." We are truly a dedicated team of skilled experts that provides professional and friendly service.
Our team is dedicated everyday printing and confident when we say that no printing project is too small. We are also competent when it comes to your specialized needs and have experience working with huge, international companies to ensure that their printing needs are met. From Fortune 500 companies to small "Mom and Pop shops," we have respect for all businesses. At Southern California Graphics, our capabilities cover a wide-range of options so you can be sure that we have experience for your printing project. In addition to digital printing in Los Angeles, our capabilities include: small business printing service, large format printing, printing, folding, and gluing, promotional products and promotional items, sheet fed printing, packaging, commercial printing, lenticular printing, direct mail marketing, specialized printing services, brochure printing, variable data printing, data-driven marketing, die cutting and gluing, fulfillment, mailing, and web development.
We know that you have many choices when it comes to digital printing in Los Angeles and as one of the greatest conveniences in modern consumer printing, we know that you need reliable service now. Our clients rely on our experienced printers for everything from family photos to invitations to craft projects to flyers and more. Digital printing in Los Angeles allows you to take your digital design or photo and convert to a physical print without time-consuming formatting steps and processes. We also offer large format digital printing, which provides valuable services for marketing, advertising, and promotion of goods and services for businesses. Digital prints are fast, inexpensive, and proven to be effective for a diverse range of marketing campaigns.
Are You in Need of Reliable Digital Printing in Los Angeles?
Digital photography printing for individuals and professional photographers is popular service. Hobby photographers, parents, and grandparents all love the convenient ease of digital prints. Digital printing in Los Angeles is the best choice for individuals, small companies, and large corporations. Digital prints do not have to break the bank; you can get quality digital prints and reliable service from our team at Southern California Graphics. Additionally, we offer help with digital print formatting and design. We can convert old scrapbooks, posters, booklets, or personalized prints to digital in a quick yet efficient period of time. For your convenience, our team offers digital printing project quotes and online orders.
For all of your digital printing in Los Angeles needs please visit the Southern California Graphics' website or call 310-559-3600. Our team of friendly and professional printers is available to assist you with your printing project and ensure that you are satisfied to the utmost degree.