Printing That's a Cut Above – Die Cut Printing at SCG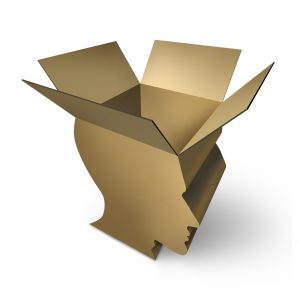 Die cutting is a well-established printing technique that Southern California Graphics, one of the most prestigious printing companies in Los Angeles, CA, has been using for decades. Mass-producing cut shapes in paper, card, foam, or cork, is a surprisingly meticulous task, and requires efficient design to reduce waste and keep costs low. That's why SCG is an LA printing company which invests in excellence, in both tech and talent. If you're looking for the best die cutting Los Angeles has to offer, look no further.
Applications of Die Cut Printing Services
There is so much that die cutting can do for your printing needs. Business cards that are die cut into interesting and eye-catching shapes can do a huge amount to bolster the image of your organisation and cement recognition with potential partners, clients, and contractors. Die cut brochures, as well as conveying more of the character of the content, also stands out from other brochures your product might be sharing shelf space with. Tickets that are die cut are not only likelier to be kept as mementoes, but can encourage buyers to promote on your behalf: for example, taking a selfie of themselves wearing a Blues Brothers ticket shaped like a pair of sunglasses. Product packaging, laminated menus, door hangers– with Southern California Graphics, the only limit to the applications of die cut printing is your imagination.
Customizing Your Goods with Die Cut Printing Services
If you want to spice up your box printing, Los Angeles has the company to help you. Southern California Graphics uses die cutting every day to give packaging a unique look. Your subscription boxes, display cartons, partitioned boxes, and other packaging can accentuate your product and represent your brand in ways your customers will love. Custom boxes Los Angeles residents can't get enough of include toy packaging. Many toys these days are packaged with specialized die cut boxes to display products to their colorful best, enabling children and parents to hold and try out the toys before they buy. It's well-known that putting the product as opposed to a simple box in the hands of a customer vastly increases the likelihood that they will make a purchase.
First Class Die Cut Printing Services
One area in which die cut printing can make a huge difference is mail. Invitations, save-the-dates, and reply cards can be given a huge amount of character with clever use of die cutting. Even more significant than that, though, is the use of die cut printing for direct mail campaigns. Anything that can prevent your target demographics tossing out your mail is of immense value. Die cut postcards, mailers, and other resources have a significant impact on the percentage of direct mail that is retained and read.
Southern California Graphics is at the top of the class for die cut printing services. We offer a range of materials and expert techniques, including dull varnish, embossing, black UV effect, specialized UV coatings, environmentally friendly printing, debossing, laminating, QR code imprints, perforating, and more. Visit https://www.socalgraph.com/contact/ today to get in touch!