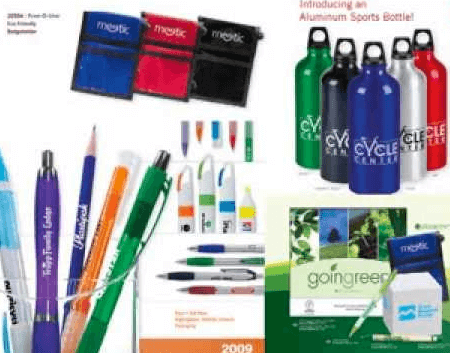 Award Winning Creative Promotional Product Design in Los Angeles
Since 1974,  Southern California Graphics has served the Los Angeles community as a premier, world-leader in commercial printing services. As the printing market and industry has evolved over the past several decades, so have our innovative design and capabilities. We are proud to say that as times have changed, so have we- but only in the best way possible. Our team of skilled printers has devoted themselves to staying current with printing trends and newly designed and updated technologies, while consistently maintaining our unique commitment to customer service. You can be sure that when you do business with Southern California Graphics, that your satisfaction is our top priority. When it comes to creative promotional product design in Los Angeles visit our team for reliable, creative, and innovative options.
Southern California Graphics was recently honored at the Print Excellence Awards. This regional printing competition dedicated to honoring exemplar printers in the Southern California region takes place annually. The ceremony honored SoCal Graphics for 3 different categories, including: the Best of Category, the Award of Excellence, and various certificates of Merit. To learn more about these prestigious awards please visit our website. We have won over 10 awards in the 2014 year alone; we appreciate being recognized for what we do and what we have dedicated our professional lives to. For creative promotional product design in Los Angeles, you can trust that our company is dedicated to making sure you that you receive the best work possible.
For creative promotional product design in Los Angeles, Southern California Graphics offers a range of capabilities all performed with the latest technologies. From small business printing services to large format, printing, folding, and gluing, packaging, sheet fed printing, commercial printing, lenticular printing, digital printing, direct mail marketing, and more- our team has the professional experience to make your vision come to life.
Creative Promotional Product Design available in Los Angeles
Our creative promotional product design in Los Angeles consists of premier products and services performed by industry experts. Our promotional products and promotional items can benefit both small and large scale companies as well as various industries. Our professional items can be modified with your company's brand name to best suit your potential consumer, client, and market. Did you know that promotional products can generate 15%-50% greater recall rates than other major media? Your company can use corporate gifts, gear bags, writing tools, novelty gifts, office decor, sporting goods, awards and ribbons, toys and snacks, and more. With our innovative promotional product design you can influence purchasing decisions every time you meet potential clients by letting them hold your advertising message right in their hands!
Visit Southern California Graphics to learn more about our creative promotional product design in Los Angeles. Please call 310-559-3600 or visit our website to speak to our team about your next important printing project.