Printing for Artistic Purposes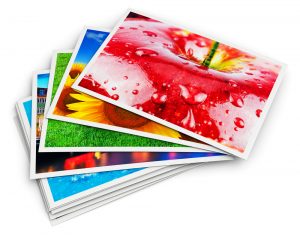 A lot of printing Los Angeles, CA handles relates to industrial purposes. However, the city has a long and proud tradition of hosting artists of all kinds, and many printing companies Los Angeles has birthed cultivate a special relationship with the arts. Whether posters, decals, calendars, or magazine printing, Los Angeles has had printing presses ready to accept them. Today is a difficult time for smaller presses, but there are still independent print companies out there that take pride in their roots. Southern California Graphics is one such company.
Southern California Print: Portfolios
If you're a visual artist, there is little more important than your portfolio. Many people maintain a website of their work, but a paper and ink portfolio is still the most powerful way of demonstrating your talent, when used well. For portfolio printing Los Angeles artists use Southern California Graphics. We use a variety of materials and expert techniques to get your portfolio looking its best. Dull varnish, embossing, black UV effect, specialized UV coatings, environmentally printing, debossing, laminating, QR code imprints, perforating, and more. Our in-house designers have an appreciation for the difference the right choice can make in the printing process.
Southern California Print: Posters
Posters are another way that artists can get their art noticed. Whether you're selling your work personally at a convention or market, you're promoting an exhibition, or you're trying to build an online store, posters are one of the best things to go to a print company for. When poster printing, Los Angeles has few choices that rate better than Southern California Graphics. Our large format print division can handle requests of incredible scale, and we are experts in making your work pop on a wall. We even offer lenticular printing options, if you're really interested in standing out from the crowd.
Southern California Print: Calendar
Commercial calendar printing is something we do a fair amount of at Southern California Graphics, but if you have something a little more artful, we're excited to work with you too. We have the top of the line equipment and professional experts to bring out the best in your photography or pictures, capturing them on paper in the best possible light. Our priority as a company is to keep our reputation as the independent printing press Los Angeles trusts with its most difficult and important printing tasks, whether our clients are corporations, small businesses, or individuals. That's something that won't change with the years!
Art for Your Sake
We are proud to offer the kind of high quality printing California and particularly Los Angeles require. We don't restrict ourselves: in the more than 40 years we've been in business, we've taken on jobs of all kinds. Are you an artist designing vehicle decals? Talk to our decal print team– we have years of experience producing full and partial vehicle wraps and decals. Putting an art catalog together? We have provided catalog printing Los Angeles clients have been highly pleased with. Ultimately, our policy is to treat all jobs as important and take pride in them all. We're sure you'll appreciate that we treat your work with the same dedication that you do.
Visit https://www.socalgraph.com/contact/ today to get in touch with Southern California Graphics. We're the California print company that prizes artistic excellence and dedication.