The world of three-dimensional printing might be getting a whole lot sweeter. In January, chocolate maker Hershey announced that they had begun experimenting with three-dimensional printing with chocolate, creating a totally new way to enjoy your favorite sweet treat. The venture was announced at the 2014 Consumer Electro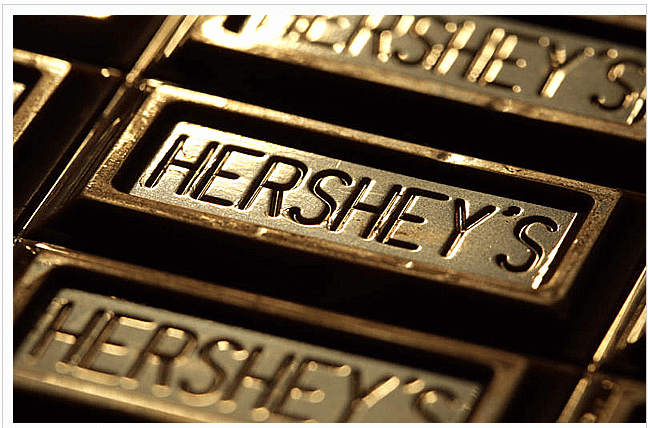 nics Show in Las Vegas. The show isn't typically a place for food, but the idea of 3D printing on chocolate was enough to pique the interest of both foodies and technophiles alike. This new venture marks the first serious partnership between food and 3D printing.
The Sweet Side of 3d Printing
Hershey's move to incorporate 3D printing into candy seems like a natural progression of the three dimensional printing technology. The company entered into a partnership with 3D Systems, the company said in a press release. Though chocolate will be the first food they'll experiment with, it opens the door to giving other types of food the 3D printing treatment. There's a very detailed process involved in order "print" chocolate in a three dimensional form. One thin layer after another must be extruded and layered on top of another, until a single sold piece comes into being. This process is completely different than the typical process of creating chocolate shape, which usually involves melted chocolate being poured into a mold. 3D printing would allow for intricate shapes to appear, all formed from chocolate.
The History of 3D Printing
The history of 3D printing is full of technological advancements and creative problem solving. 3D printing began in 1982 and the first 3D printer was created in 1984. The process of three-dimensional printing is also known as additive manufacturing and involves using additives, such as plastics, to form 3D objects of virtually any size of shape. The process of 3D printing is uniquely distinct from the traditional three dimensional sculpting technique, in which layers are removed to create an object. The three dimensional printing process allows for much more precise an intricate designs. A 3D printer is used is a wide variety of markets— from aerospace, automotive design architecture, construction, the dental profession, engineering, fashion, industrial design, the medical field and in military operations. NASA recently began testing rocket parts built by 3D printing and top medical researchers are using 3D-printed technologies to help save lives.
3d Printing: Specialized Printing Los Angeles
If you're looking for 3D printing, Los Angeles' Southern California Graphics is a leader in specialized printing techniques.  The Los Angeles printing services provided by Southern California Graphics offer custom printing solutions for every business or need. SCG specializes in lenticular printing, direct mail, brochures and commercial printing. Los Angeles business owners rely on SCG to provide a great product, personalized service and a fast turn-around time. To view SCG's gallery of work or learn more about the commercial printing process, visit Southern California Graphics web site.